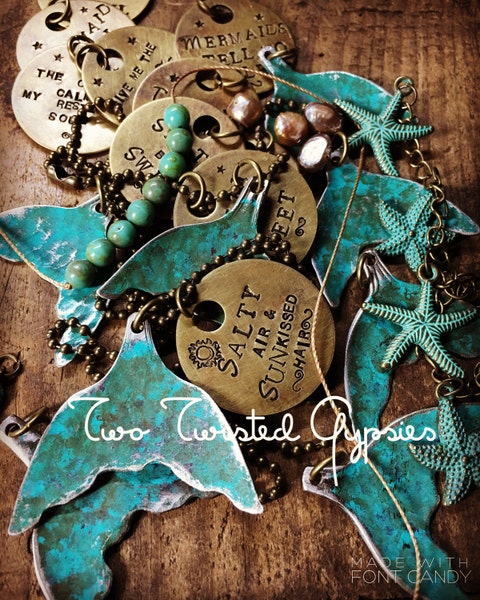 Jun 8
Mermaid Tail Necklace Workshop
BRAND NEW! Mermaid Tail Necklace – Hand Stamping Workshop Seats are limited so sign up TODAY! Join Brian and Michelle Tice to create a one of a kind Mermaid Tail Necklace! In this workshop you will learn to create a one of a kind mermaid tail necklace by hand stamping on blank metal tags, using Vintaj brand patina to patina your mermaid tail (pick from a variety of colors), basic jewelry finding skills and more.* All instruction, tools, and materials are provided to use to make one necklace.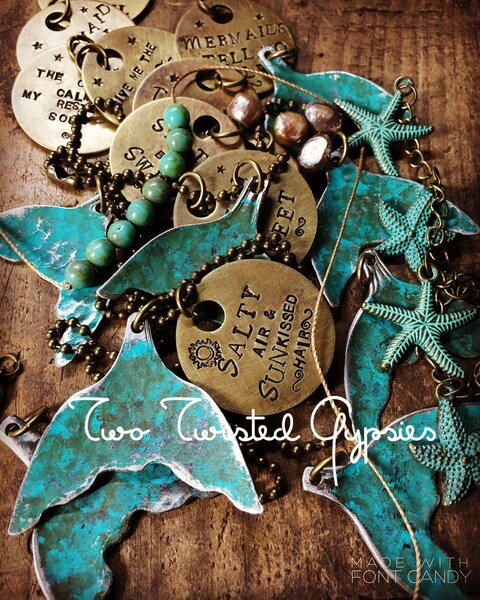 May 11
Mermaid Tail Necklace Workshop
Join the Two Twisted Gypsies, Brian and Michelle Tice, to create a One of a Kind Necklace! Learn hand stamping, basic jewelry finding skills and more! All tools and materials provided to complete one (1) unique necklace. *no previous skills required. Located at: 412 Mill Street Hopedale, Ohio 43976 **You must Call ahead to RESERVE you seat! 330-340-3997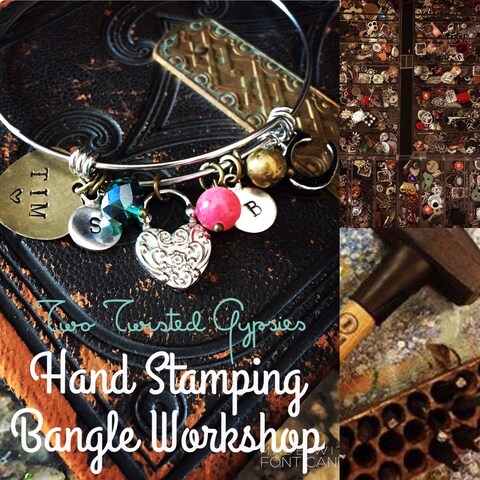 May 9
Charm Bangle Hand Stamping Make & Take
Join us and make a stainless steel expandable charm bangle. You will be adorning with various charms and beads as well as hand stamped tags that we will show you how to create.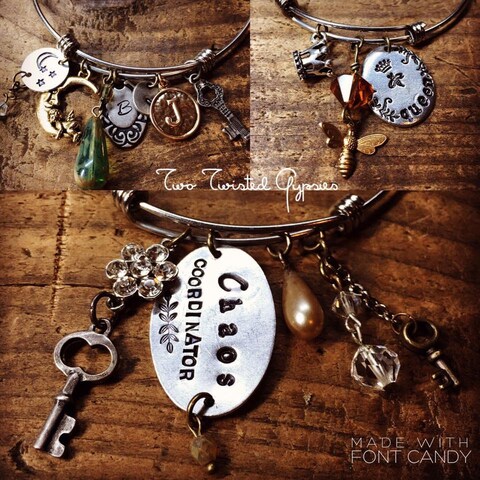 May 4
Popping up @ Shop Small Hubbard Spring Event
Excited to share some exciting news! May 4th is the 3rd Annual Shop Small Hubbard Spring Event! We will be on site at Extending our new stainless steel expandable bangles adorn with spring and other various charms and bead/crystals to pick from and/or have us personalize your bangle while you shop with one of our hand stamped tags. We will have a variety ready to select from, or we can create one while you shop. Just give us your initials, date, or name to stamp for you.
Apr 27
Stamping Workshop-Expandable Charm Bangle Bracelet
Join Michelle Tice for a hand stamping make and take. Cost is $40 per person. This covers all materials, tools and instructions necessary to make one expandable bangle charm bracelet. *No experience necessary.